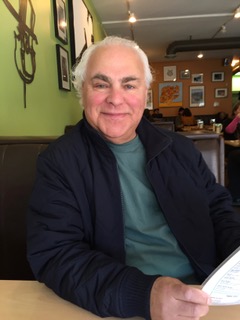 Len was featured live at Kolot Mayim Reform Temple on Sunday May 2nd, 2021 watch now



To purchase CD's directly from Len email lenudow@mymts.net
and pay less per item as well as S&H.
or order directly from McNalley Robinson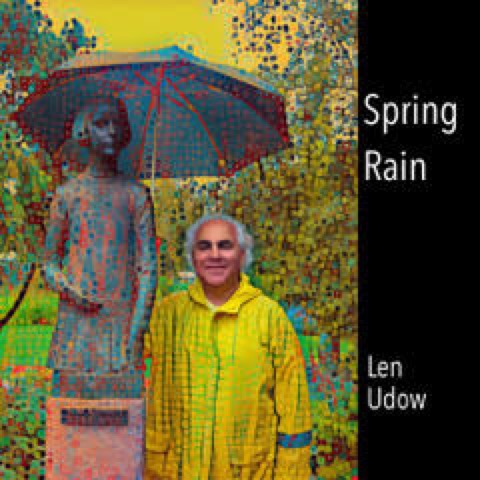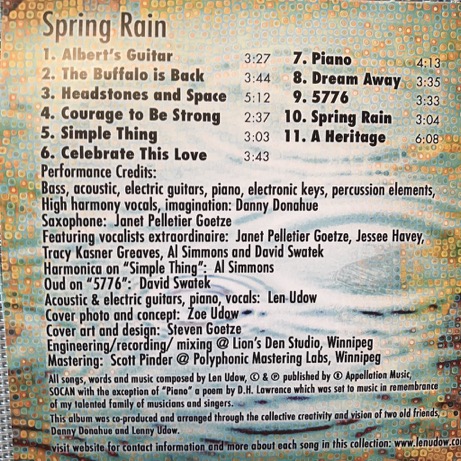 Spring Rain April 6,2011

The sun's in the window
just asking to come in
The cloud is a mist
blown away by the wind
Traffic on the highway
seems like years away
Hands on my guitar
waiting to start the day

Behind the shadow
winter's long night
What goes round returns,
And comes round right
Every soul on fire
will burn and flame
Thirsty to know what will grow….in the spring rain(3X)


I walk into the sky
blue is my home
all the muscle and sinew
blood and bone
One day to return
from where I came
Looking for love…and to be washed in the spring rain (3X)

Feeling the pulse…coursing through the vein
Seeing the earth warm again
In the Spring rain…(3x)


"An amazing storyteller, musician, singer - one of Manitoba's golden boys ! Congratulations Len the interview is a story on its own...so worth the listen and the album is outstanding. Wish I could be there - I know it will be an awesome launch - Len Udow you still Rock!" Kathleen G. Arnason, Victoria, BC.
Len's Latest CD "Look for a Morning – Modeh Ani" Now Available at McNally Robinson's in Winnipeg!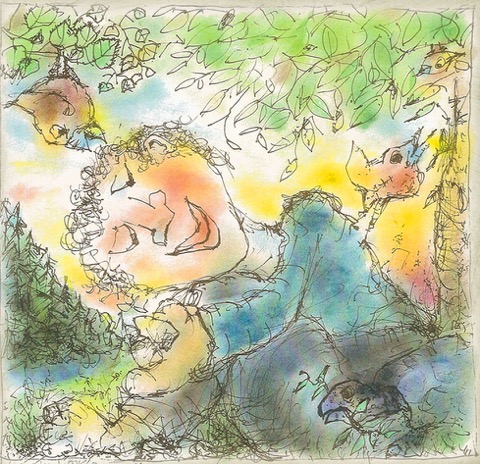 "We shall not cease from exploration, and the end of all our exploring will be
to arrive where we started and know the place for the first time." - T. S. Eliot

Click Here to Order "Look for a Morning" now!

Click Here to Listen to a "Look for a Morning" sampler



Click Here to Listen to a "The Yid" sampler

"Your music and nigunim bring inspiration and spiritualism. I would be most happy to receive your permission to use some of the musical compositions in our t'fillot.'. Rabbi Eliyahu Peretz Congregation Kehilat Sinai - Tel Aviv
"…both Beautiful and Inspiring!", Rabbi Lawrence Englander Temple Sinai -Toronto
"Thank you for sending your CD Shabbat Shalom. My wife and I enjoyed your music immensely. Your melodious voiceprojected a calmness and inspiration and we continue to play your Cd again and again. We are convinced that your congregation is lucky to have you."Rabbi Seymour Prystowsky Phd, Congregation Or Ami, Lafayette Hill, PA, USA
In his "Look For A Morning" CD, Len Udow presses his gifts for musical composition and performance into the service of a fresh, contemporary expression of Jewish music. To paraphrase the rabbis, Udow's music enters the heart, because it comes from a deeply-felt place of heart and soul. Those who grew up in Winnipeg's storied North End will get a particular kick out of selection #5, "The Yid." And those looking for a new version of the Ein Keloheinu prayer will be inspired by selection #10. All told, "Look For A Morning" is a Jewish musical delight.

Rabbi Alan Green, Senior Rabbi Congregation Shaarey Zedek - Winnipeg
Len Udow has created new melodies for ancient prayers, and has inspired others to do the same. Both he and Janet Pelletier-Goetze have written new music for our regular services, and have led us on amazing voyages of discovery as we learn these new songs and new ways to sing. Our community is exceedingly richer for the music that is created within these walls. - Linda Freed, President Temple Shalom Winnipeg
Len's First CD "Shabbat Shalom" is Also Available at McNally Robinson's in Winnipeg!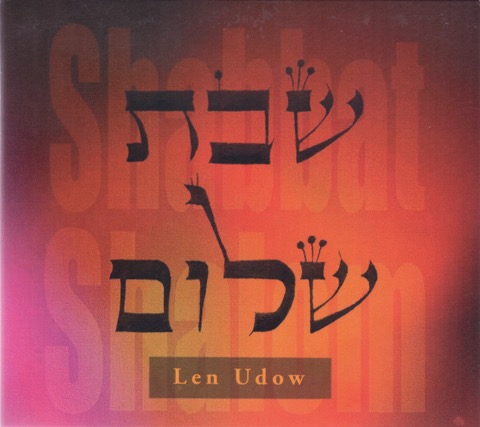 Click Here to Order "Shabbat Shalom" now!

Click Here to Listen to a "Shabbat Shalom" sampler



Click Here to Listen to a "V'Shamru" sampler

Ruby was given her Hebrew name yesterday of Menicha (her great grandmother's name) Tikvah (which means hope). The ceremony was done by a man who is very dear to us. He married Mark and I almost 7 years ago & has done both of our children's baby naming ceremonies. What I feel the most joyous about is that we are privileged as an interfaith family in that our children are loved and supported from both religions. It is our hope that they will grow up to be strong, knowledgable, loving, kind and respectful people who accept and love diversity in all its forms. - Mark and Christine Fishman
| | | |
| --- | --- | --- |
| | | |